Poppe + Potthoff Maschinenbau GmbH. How and where to find us.
In the pandemic, trade fairs have inevitably taken a back seat. Over the last few months, however, trade fair events have picked up speed again and sometimes generate large numbers of visitors. For example, in September we visited the Battery Show in Novi, MI in the USA and were amazed at the number of visitors. We are therefore all the more looking forward to our next trade fair in Italy: the A&T Turin from 22-24 February 2023. Are you visiting the trade fair? We look forward to welcoming you at our stand. Our booth number is F17.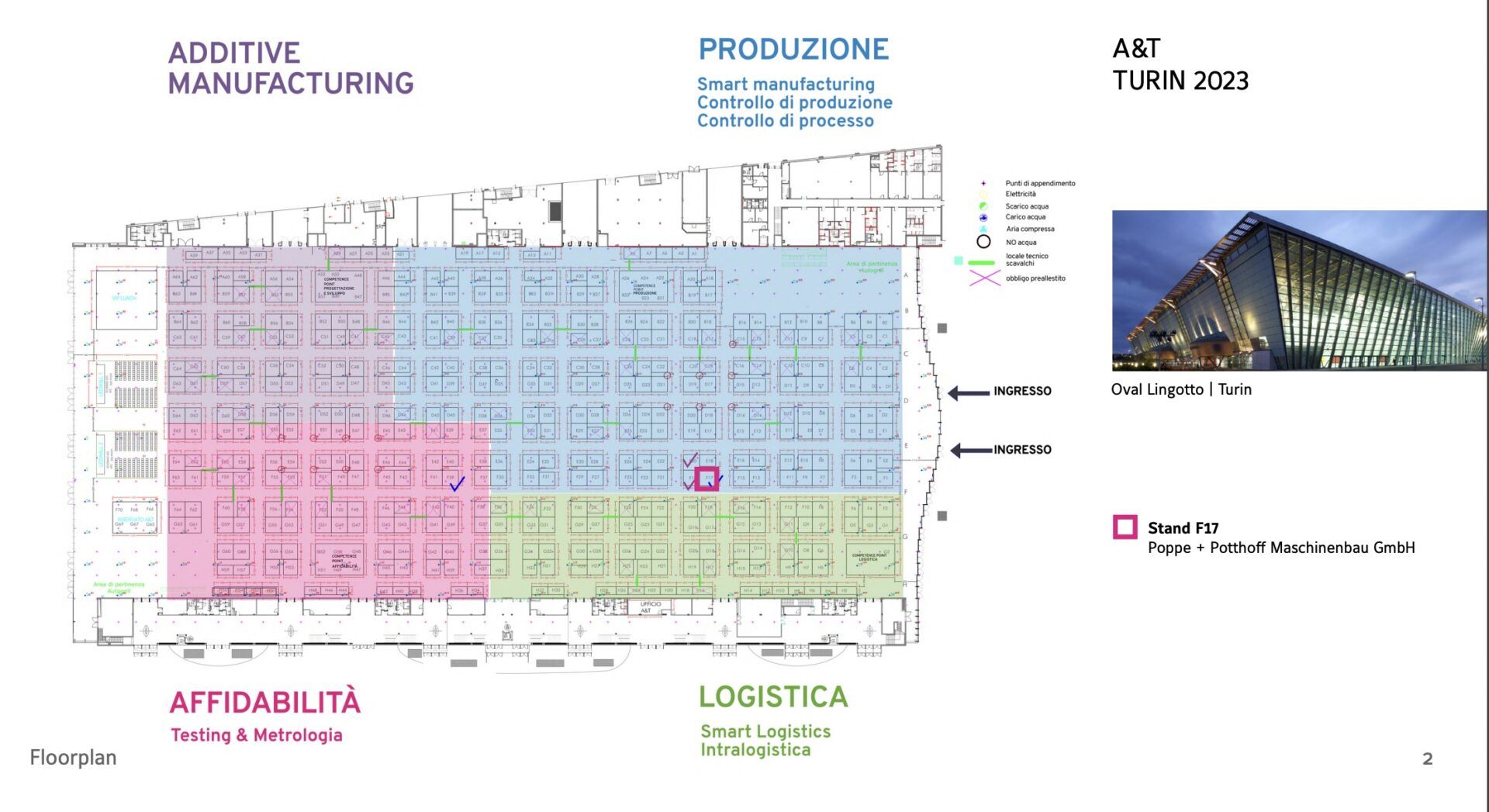 Are you working on a project that requires a pressure test? We would be happy to help you during an on-site consultation. If you can't make it to the show, contact us and we'll put you through to one of our technical experts.