Automotive Drivetrains | Intelligent | Electrified
On Tuesday, December 6th, the 21st CTI Symposium began at the Estrel Hotel in Berlin.
Together with Walter Henrich's colleagues – Sören Müller, Uwe Steinmetz and Sven Hörster – we exhibited at the fair. The visitors to the event came from a wide variety of areas from various suppliers to the automotive industry and OEMs.
In addition to various industry-specific lectures on the topics currently affecting the automotive world, various panel discussions on the transformation in the automotive industry also took place.

During the breaks we were able to have exciting conversations with various colleagues from the industries – the visitors had a special eye on the patented quick'n'COOL rotor shaft from Walter Henrich and P+P.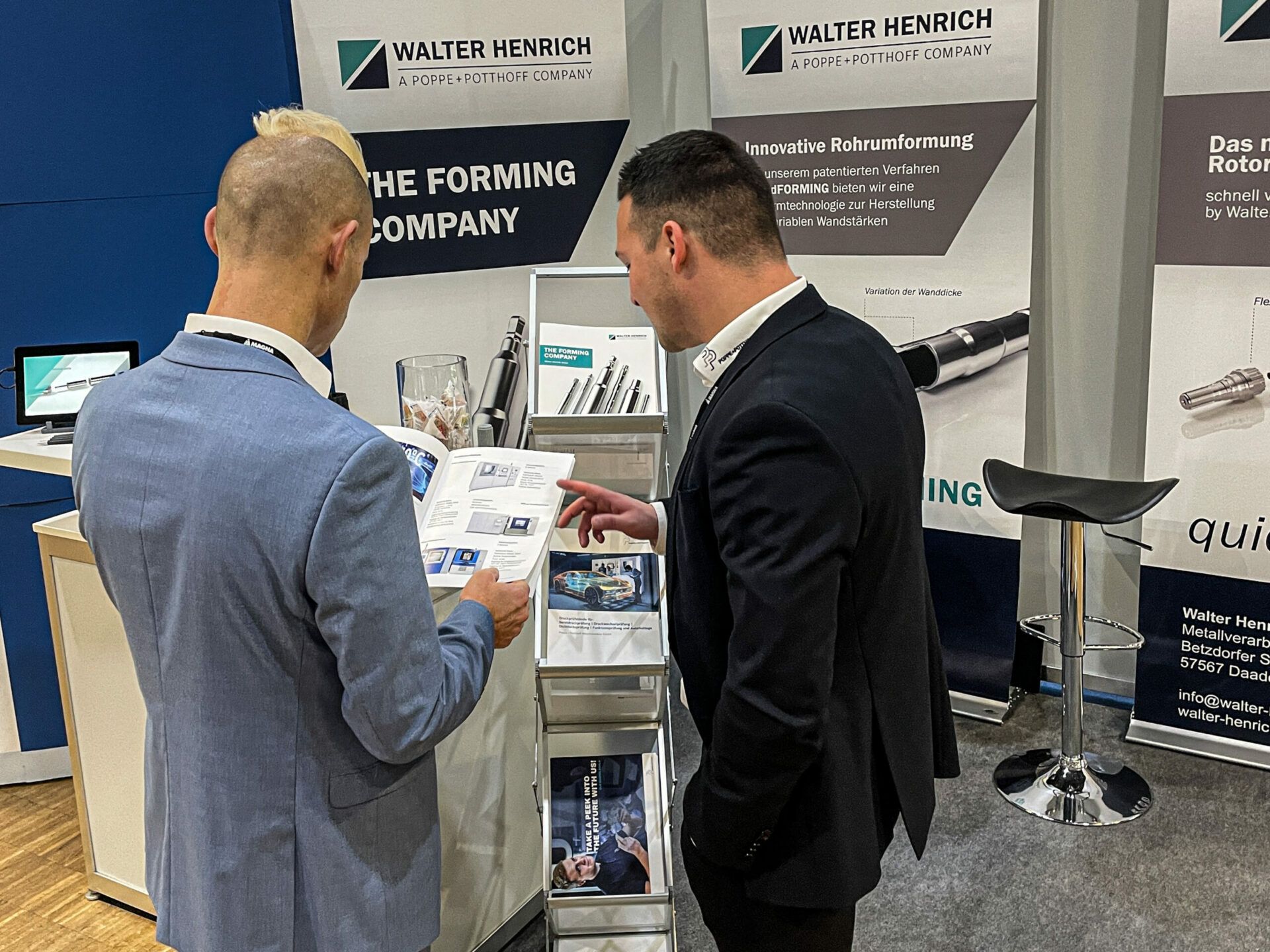 Since thermal management was also a key topic at the CTI Symposium, we were also able to inspire visitors with our solution for pressure testing various components in the cooling circuit of an electric vehicle. At this point, our patented test solution for negative and positive pressure testing with liquid (VW80000 & M-07) was presented and discussed.