We are thrilled to announce our feature in the acclaimed 🔋 E-Motec Magazine – the prime source for Electrical Vehicle (EV) News & Technology! Poppe + Potthoff Maschinenbau proudly finds its place amidst conversations about technology and e-mobility, firmly asserting our stand in innovating test stands for the rapidly expanding EV sector.
Fostering e-Mobility Innovations through Advanced Test Stands
The soaring progression of e-mobility is reshaping the automobile industry. This transformation, propelled by technological advancements, the global impetus for CO2 reduction, and affirmative government policies, finds a pivotal linchpin in effective thermal management systems for EVs.

Philip Claussen, Managing Director, underscores the significance of extensive testing methodologies, stating, "Comprehensive testing methodologies are necessary to ensure the efficiency, reliability, and safety of electric vehicle components."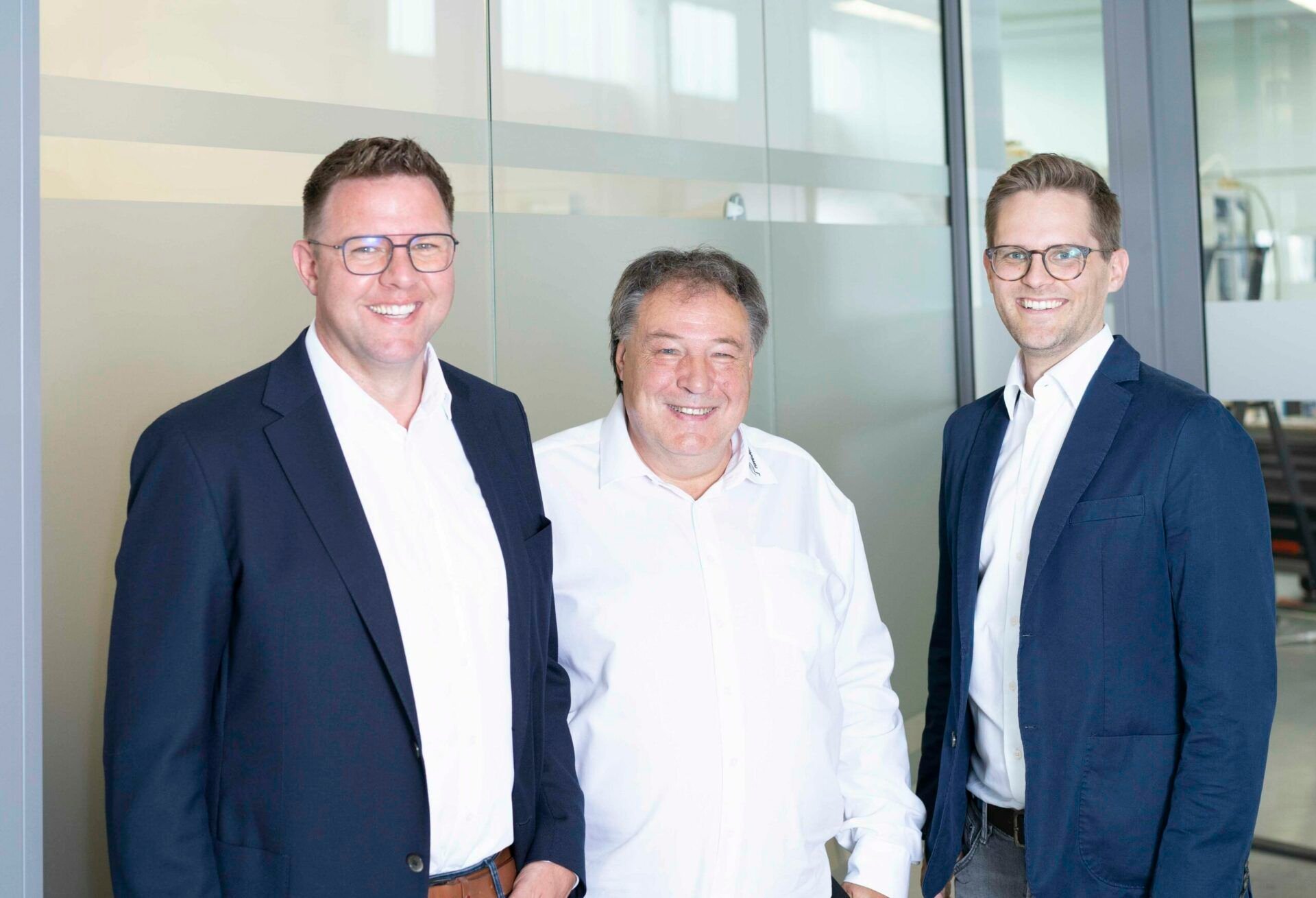 Robust Testing for EV Thermal Management Components
We delve deep into the science of validating performance, reliability, and safety of thermal management systems in EVs through our meticulous testing technology, especially catering to thermal management components and cooling circuits.
Our test stands, tailored to special requirements, facilitate the verification of the quality and longevity of numerous components, such as:
Media-carrying components
Drive units (e-motors)
Valves, cooling and heating circuits
Hose lines, pipes
Pressure vessels and other components.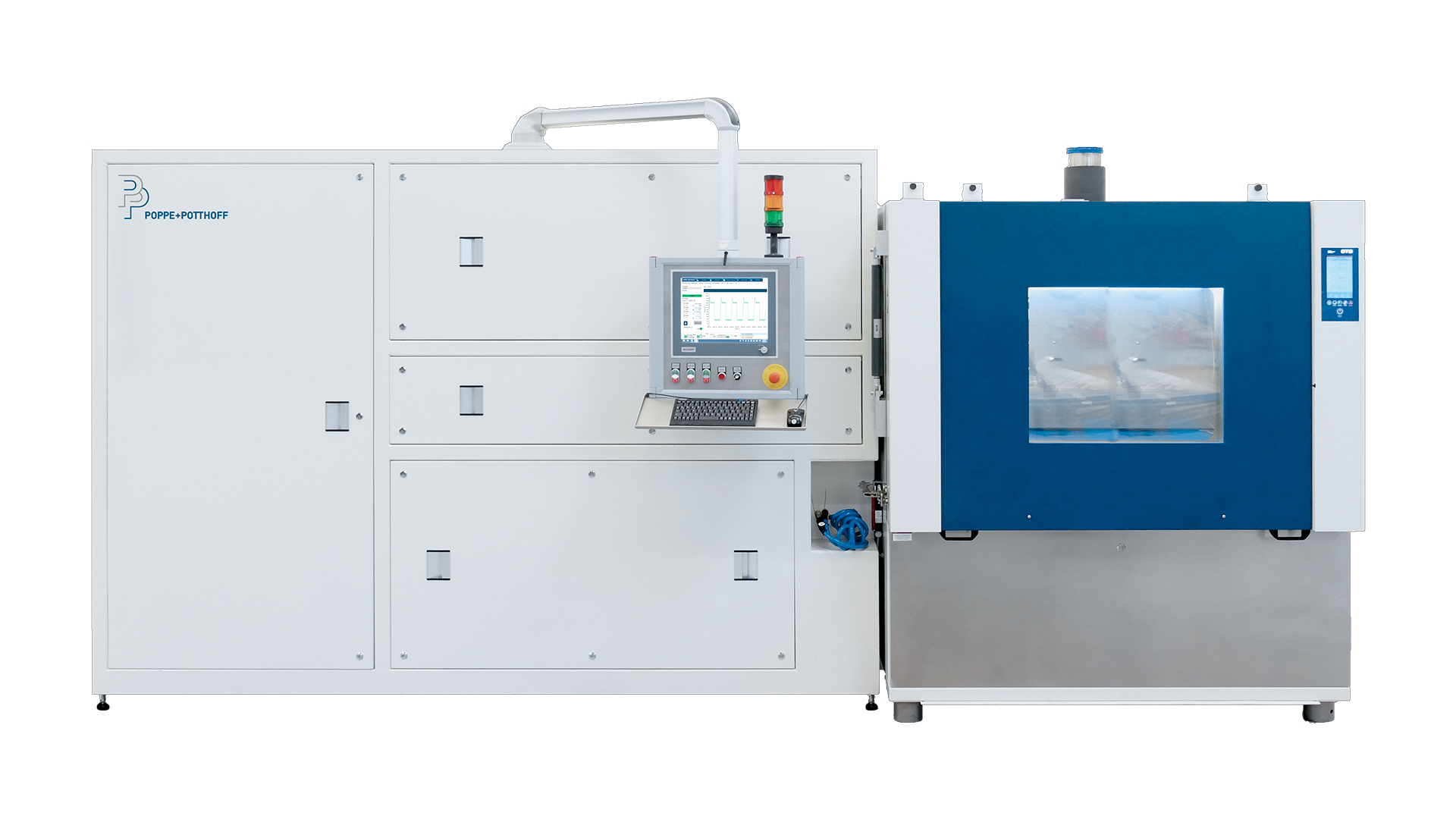 Performance Under Varied Temperature Conditions
Our robust test solution enables M-07 pressure change tests of the cooling circuit, adhering to stringent standards like MBN 10306, VW8000, GS 95024-3-1, GS14193. The performance and power consumption of components and systems are meticulously examined under realistic service life conditions and varied temperature scopes.
A typical test could span from ensuring components withstand over 100,000 load changes over a vehicle's lifetime to scrutinizing the endurance of materials like various plastics, metals, and sealants. Poppe + Potthoff Maschinenbau's test benches not only address pressure and service life tests but also facilitate functional tests on live components, putting a spotlight on efficient energy management and performance amidst fluctuating temperature conditions.
Focusing on Energy Management and Longevity
The duration of our long-term tests, usually stretching between 20-30 days, varies in accordance with the frequency of the load changes, as well as variations in the temperature and volume flow of the test medium. In the limelight of these tests are the thermal and electrical performance of the heating and cooling unit amidst fluctuating environmental conditions.
Battery Operation and Energy Efficiency Testing
Moreover, our function test bench, dedicated to electrical appliances like cooling and heating units, control valves, and pumps, scrutinizes power consumption and performance at alternating temperatures. It optionally employs a low- or high-voltage power supply to simulate operation via onboard battery and generator or the traction accumulator.
The comparative analysis of test results, before and after a load test on the pressure cycling test bench, enables an insight into how power consumption and performance oscillate over the vehicle's service life.
Unwavering Commitment to Safety and Usability
With a commitment to safety and ease of operation, our test systems are user-friendly and extremely secure. Our test chamber, comprising welded stainless steel and a high-strength polycarbonate safety window, allows any test sequences created on the PC to be easily accessed manually via coded recipe management or by a handheld scanner. The integrated LabView software from National Instruments ensures effective data acquisition and visualization.
Conclusion
As we continue to advance and adapt our technologies, our test systems will persist in playing a crucial role in driving the automotive industry forward by providing pivotal data on function, strength, and more, thus aiding in the efficient and reliable development of EV components.
We extend our gratitude to E-Motec for this feature and invite our readers to delve deeper into the complete article here.