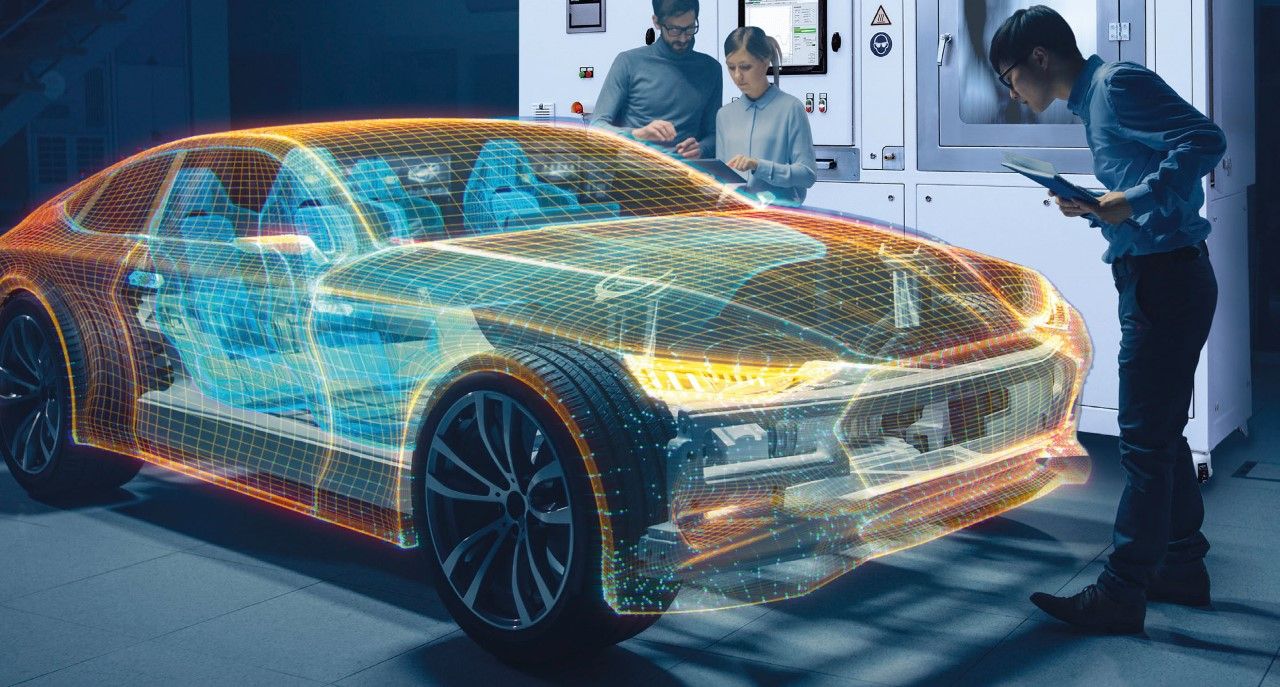 A function test bench is a system that tests a component under real operating conditions according to predefined parameters. Sensors and instruments are integrated for data collection. The functional test is used to test and simulate the operability of components.
Function Test Rig

media & ambient temperature control
A function test rig is a complete system that controls, measures, and evaluates a DUT (device under test) according to pre-defined parameters. Hence, sensors, instruments, and actuators are integrated into a functional test rig for data acquisition. Typically a function test is used to test the operating functionality of components and simulate whether a part fulfils the predefined features. Poppe + Potthoff Maschinenbau function test rigs enable reliable, repeatable and accurate testing. Consequentially, we tailor our rigs to your requirements and work together to find an ideal solution for your components and test setups.
For example, we offer a functional test rig for testing the power consumption of a battery while attached to the cooling circuit enabling data acquisition under real-life conditions. While applying sinusoidal pressure curves the test rig gathers data for the component designer to optimize the part.
Function test of energy efficiency of the battery during operation
In many EVs, the heating and cooling systems drain the battery and negatively affect the vehicle's range. Comparing test results before and after a load change test on a function test bench can show how power consumption and performance change over the vehicle's service life. The test object is connected to the power supply (low voltage 0-20VDC/5A) or high voltage (0-600VDC/150A) and the test media circuit. The test medium is circulated at a temperature of between -35°C to +100°C (-31°F to +212°F) and a flow rate of 1-50 l/min. The test can also be carried out in a climatic chamber at -40°C to +140°C (-40°F to +284°F) simulating changing ambient temperatures such as simulating ice-cold temperatures in Canada during Winter as well as dry heat around the Sahara desert.
Performance Data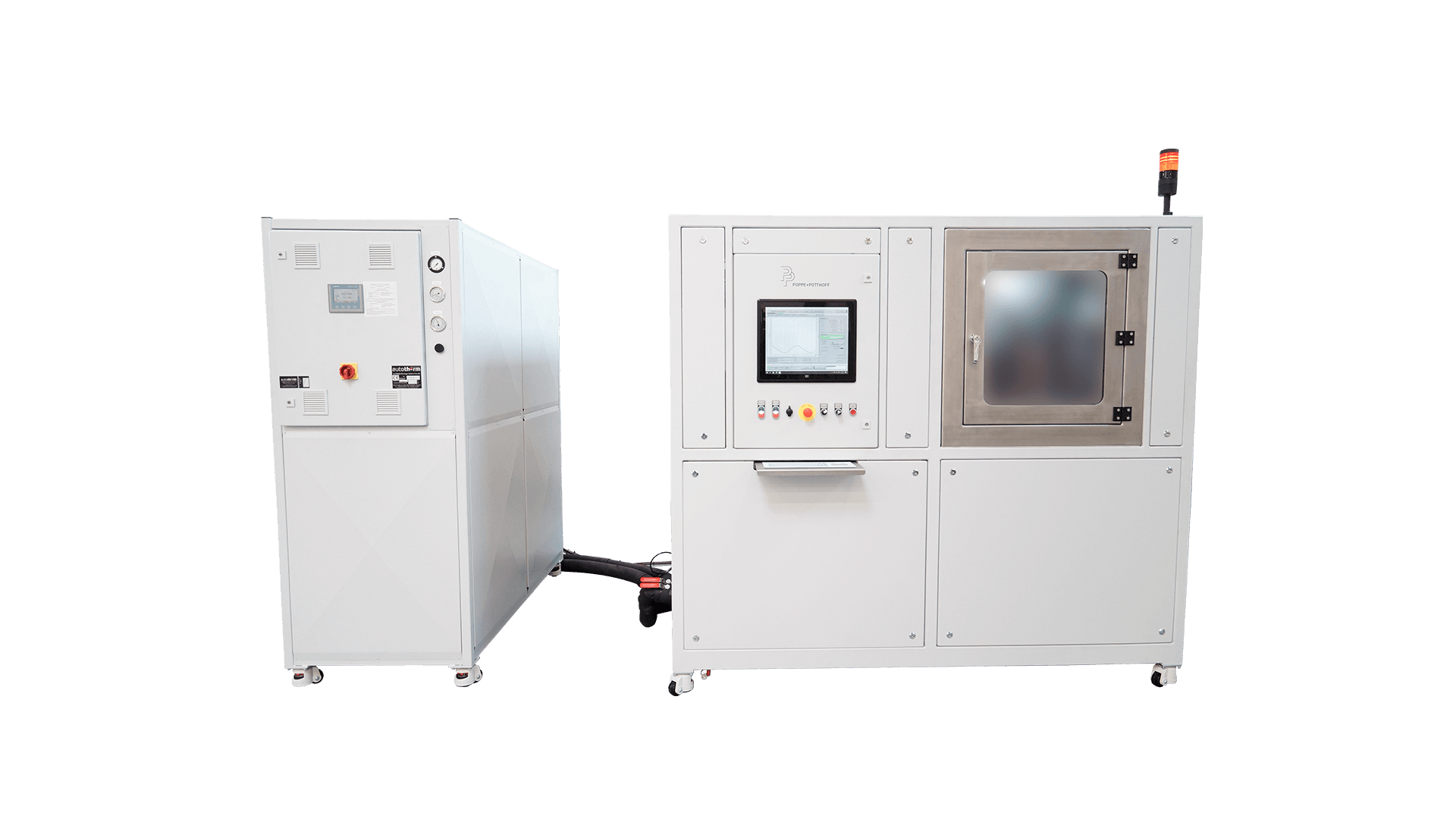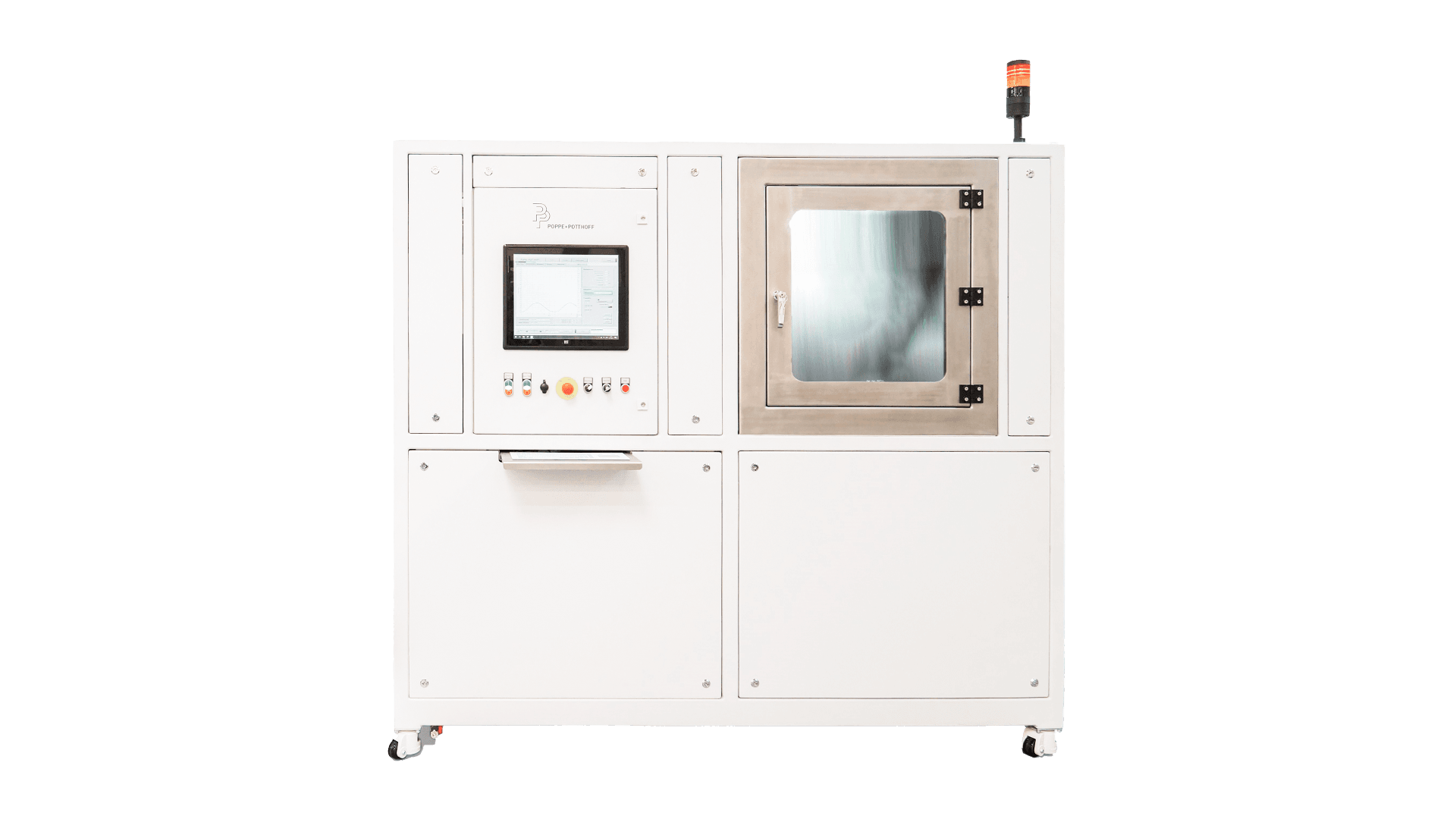 Test-as-a-Service
We also offer functional tests in various pressure ranges as a service. Whether for research and development or serial production, please contact us with your testing requirements for a non-binding offer.
PRESSURE TEST BENCHES AND APPLICATIONS
PRECISE, REPEATABLE AND RELIABLE
As a specialist in pressure testing technology and state-of-the-art test rigs, Poppe + Potthoff Maschinenbau supports the development and production of particularly resilient components made of various materials – especially for automotive, shipbuilding and mechanical engineering as well as fluid and the medical industry. We offer individually designed test benches such as burst pressure test rigs, pressure cycle test benches, leak test systems, functional test rigs and autofrettage systems.
BOOK AN INDIVIDUAL CONSULTATION

WITH A DEDICATED SALES ENGINEER
Our experienced technical sales team will help you with the implementation of your project and will find a solution tailored to your specifications and your requirements. We are represented internationally and can support you and your company worldwide. Our team has completed hundreds of projects many of which involved supporting test facilities with identical equipment. P+P Maschinenbau is your internationally trusted partner.
---
Expertise, excellent knowledge of the market and affinity for our products guarantee our success.
---